Cheryl names baby Bear and inspires social media jokers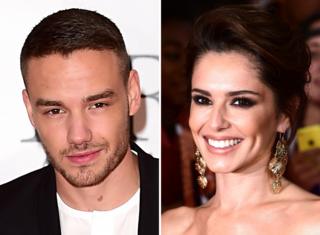 Five weeks after his birth, celebrity parents Cheryl and Liam Payne are reported to have named their baby son Bear.
If they'd chosen 'John' or 'David' the moment might have gone under the social media radar. However, announcing the newborn would be known as 'Bear Payne' prompted both a bemused and amused reaction from fans.
Initially responses were a mix of incredulity from some with others defending the unusual choice but the conversation fairly quickly moved on to wisecracks, snappy gags and puns.
While Niv, for instance, was unconvinced on Twitter, @FantasyAlien_ defended the couple's choice in reference to Kim Kardashian's choice of names for her children.
And Jon-Lee Paul Butler on Facebook asked: "What's wrong with Bear Payne? We got Bear Grylls??"
Also on Facebook, Justine Johnson Cooke didn't have a problem with the forename Bear, but thought the whole thing was a bit much: "Cheryl and Liam have called their baby boy Bear… not sure what I think about the full name being Bear Payne though."
However, more than any other reaction, many people could not resist making quips.
@sgsanvrs tweeted: "I hope the kid can bear the payne of having that name for the rest of his life."
While Sean Perry pointed out an example when the name may be of particular use.
And @LukeHoosTawking tweeted: "Good name…Bear Payne is what he'll definitely go through at school".
Others expressed their relief on behalf of the baby by considering the names he could have had including @pinklady40s who tweeted: "Could be worse, could have been Cham Payne."
And Annamarie Spires tweeted there were sillier alternatives available.
But Seannee Lily speculated perhaps this was where the name came from in the first place.
And while a lot of users posted spoof gifs of Liam's One Direction band mates showing their less than complimentary reactions to the news, beargooduk on Instagram had something much kinder to say about the controversial process of naming babies.
"To all the kids out there with unusual names "Hurrah!", to all the kids out there with #normalnames "Hurrah!". As long as they're happy, healthy and loved, who cares?"
---
Have you named your child Bear? Or is your name Bear? Email us at haveyoursay@bbc.co.uk
You can also contact us in the following ways:
Tweet: @BBC_HaveYourSay
WhatsApp: +447555 173285
Text an SMS or MMS to 61124 (UK)
Or please use the form below:
If you are happy to be contacted by a BBC journalist please leave a telephone number that we can
contact you on. In some cases a selection of your comments will be published, displaying your name as
you provide it and location, unless you state otherwise. Your contact details will never be published.
When sending us pictures, video or eyewitness accounts at no time should you endanger yourself or others,
take any unnecessary risks or infringe any laws. Please ensure you have read the terms and conditions.